What do I get in the course?
1. Video tutorials that guide you through every stage of a Paper 1 commentary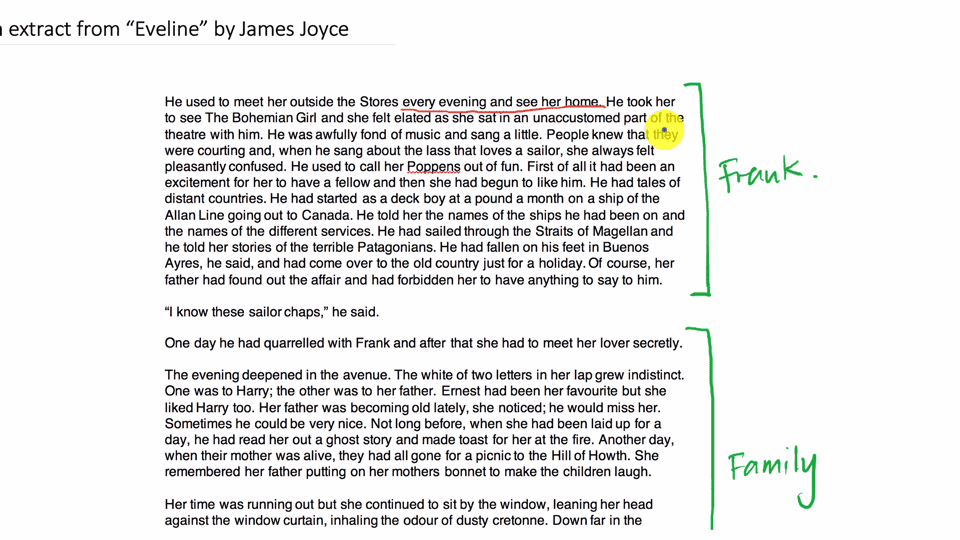 Two prose extracts.
Two poems.
Four comprehensive lessons.
In these lessons, I provide step-by-step instruction on how to interpret, deconstruct, annotate, plan and even write analysis (yes, I will be showing you exactly how I write analysis, down to the choice of words, the ordering of sentences--everything!)
2. Comprehensive Written Guide on IB English analysis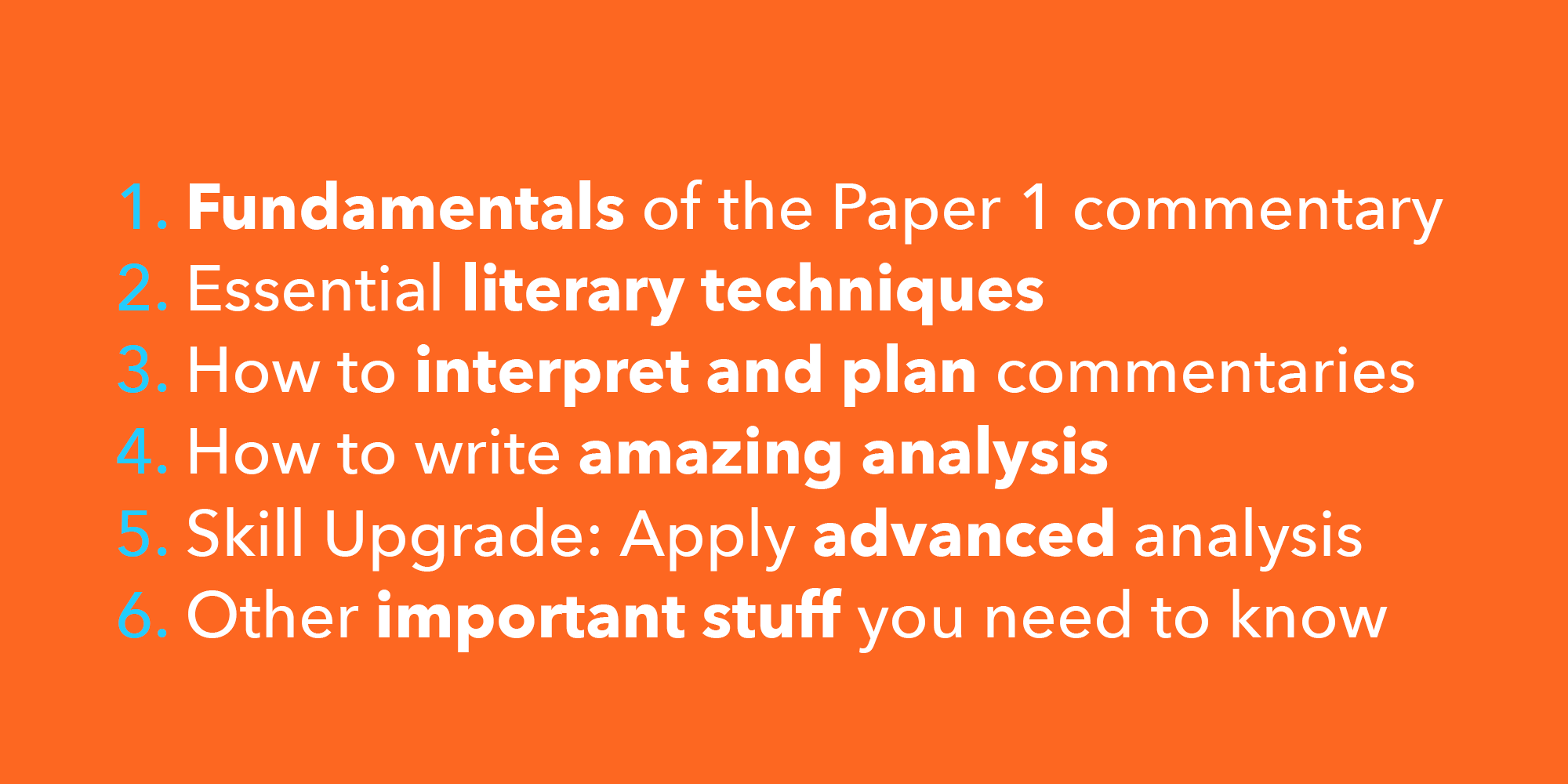 The comprehensive written guide that turns the art of analysis into a science. More than 8 months went into developing this incredibly detailed step-by-step explanation of analysis. It's ready for you to devour as soon as you enrol. The whole guide is more than 80 printed pages in length.

Just some of the topics we cover
Analysis Basics
1. Fundamentals of the commentary
2. Essential literary techniques
3. Tone, atmosphere and mood
4. Language and voice
5. Figurative Language
....
Analysis Advanced
1. Analysing multiple techniques
2. Flowing analysis
3. Getting deeper analysis
....
3. A premium support community
priceless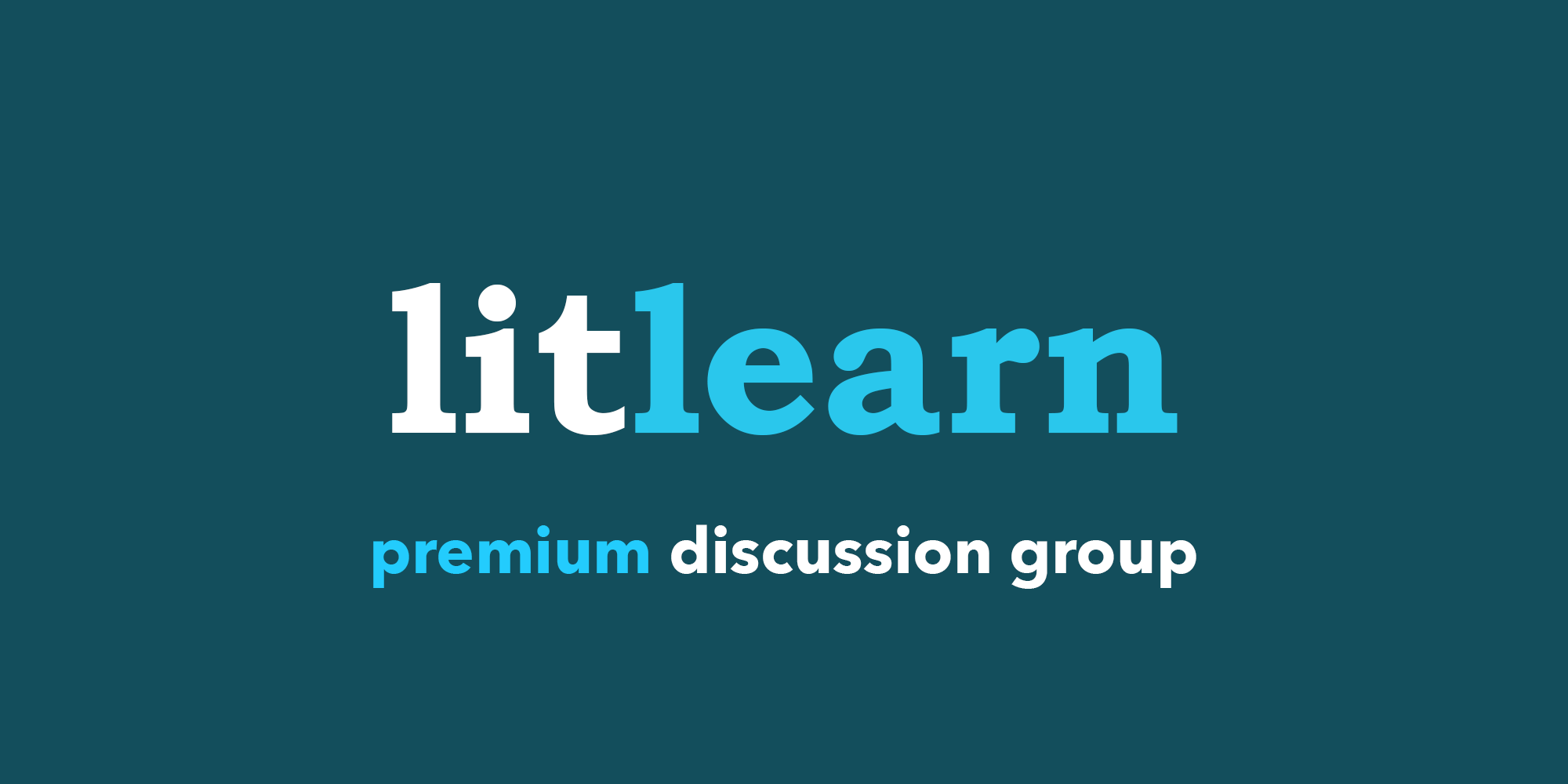 You also get access to a premium discussion group just for enrolled students. It's pretty much like having access to top-quality private tutors 24/7. What are you waiting for!? Enrol in the Analysis Bootcamp NOW!